Joseph Kabila serait-il l'homme fort de la sous-région ?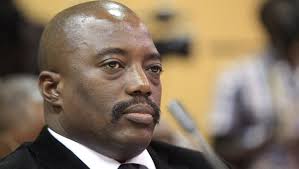 L'Agence d'information présente ici en exclusivité un document explosif. Il s'agit de la réflexion critique, signée par un pseudonyme, d'un officiel de la MONUSCO, la mission des Nations unies au Congo démocratique, sur l'attitude et les choix des acteurs internationaux de la crise congolaise. Tout en remettant en question pas mal d'idées reçues, le texte jette une lumière troublante sur les relations de Kinshasa avec ses partenaires et pose des questions brûlantes sur l'avenir d'un pays qui n'arrive pas à sortir d'une zone de hautes turbulences
The agence d'information presents an exclusive and explosive document. It is some critical thoughts, signed under a pseudonym, by an official of the MONUSCO, the mission of the United nations in the Democratic republic of Congo, and is about the attitude and the choices of the international protagonists of the Congo crisis.